What knives fit in the Knife Storage Block?
Updated 3 months ago
Our Knife Storage Block fits up to five of our knives and a pair of Cutting Shears. Please see the diagram below that shows how to safely store each knife: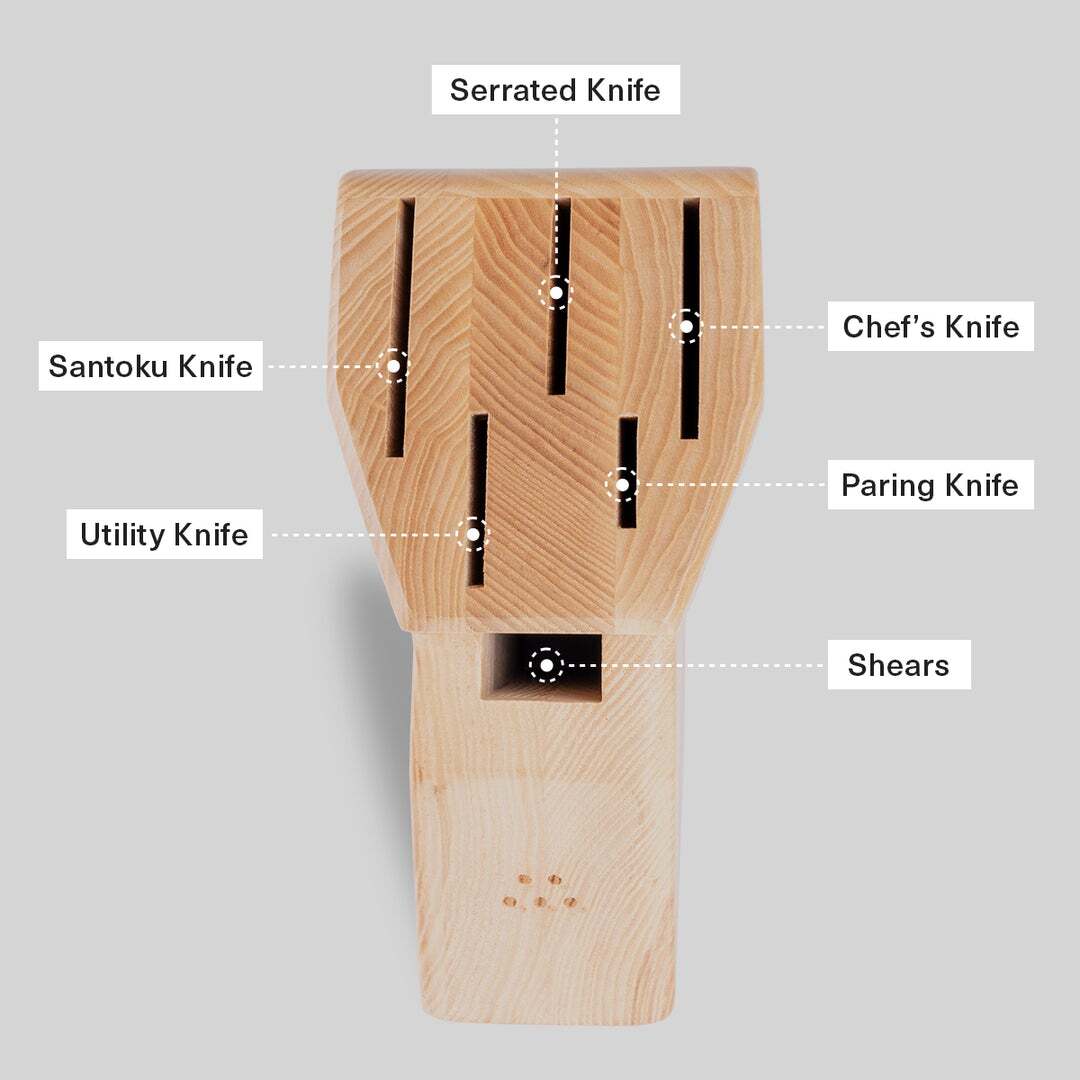 The Short Chef's Knife can be safely stored either in the Chef's Knife slot or the Santoku Knife slot. 
Please remember to always remove your knives before moving or repositioning the block.
Was this article helpful?